About Accessory Dwelling Units
Across the United States, but especially in California, communities are experiencing challenges in housing affordability. One potential solution is increasing the production of Accessory Dwelling Units (ADUs), also known as secondary units, granny flats, and in-law units, which are separate small dwellings embedded within residential properties. They can be created by taking space from an existing building, adding to an existing structure, or constructing standalone detached buildings. ADUs are a low-cost and readily implementable approach to infill development, particularly in high-cost cities characterized by little to no vacant land and an abundance of single-family lots.
However, an assortment of barriers including land use and zoning regulations, permitting bureaucracy, and high construction costs restrict the widespread development of ADUs in the state. Since 2016, the CA State Legislature has passed a suite of new legislation aimed at facilitating the construction of ADUs in the state by easing certain restrictive zoning and land use regulations. 
The ADU Revolution Has Begun
The number of ADU permits issued across CA increased from almost 6,000 in 2018 to almost 16,000 in 2019. Altogether, almost 9,000 ADUs were built in 2018 and 2019.
A majority of CA jurisdictions (87%) have adopted at least one ADU ordinance, and many regions with high rates of ADU ordinance adoption also built a large share of ADUs between 2018-2019.
Approximately 86% of both the general public and elected officials are supportive of the state-level ADU legislation.
ADU production is generally occurring in diverse, transit-accessible neighborhoods where a greater share of homeowners have recently purchased their homes and still have a mortgage.
Overall, 92% of ADUs are built on parcels zoned for single-family residential, but about 2% are being built on lots with duplexes, triplexes, or fourplexes, suggesting that the move to build missing middle housing has already begun.
Almost 70% of ADUs are built on parcels where the main house has 3 bedrooms or more, suggesting that lack of space is not the primary motivator.
Over 3,300 ADUs have been built on parcels of less than 5,000 square feet, proving that eliminating minimum lot sizes has had a meaningful impact on state housing production.
Finances, lack of awareness about ADUs, and lack of desire to build remain significant barriers to ADU development. Jurisdictions also report that the State's top-down approach to this series of ADU legislation presents challenges for local ADU construction.
Although lower income and lower resource communities in Los Angeles County are constructing a large share of ADUs, a majority of ADU production takes place in areas with high home values and incomes, such as the San Francisco Bay Area.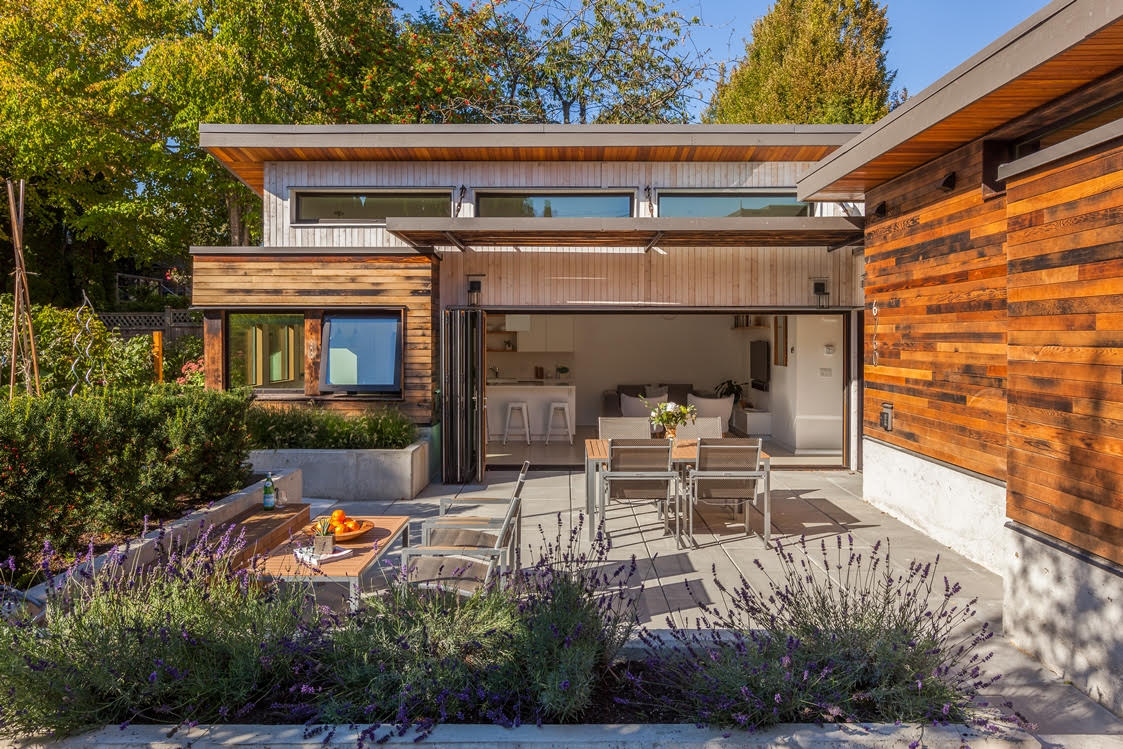 In Response, Jurisdictions Are Innovating
A growing number of jurisdictions have implemented best practices to eliminate barriers to ADU construction, such as offering ADU prototypes and pre-approved plans, building partnerships to help homeowners finance ADUs, offering ADU bonus programs, and providing financial relief in the form of fee reductions and/or waivers.
Approximately 50% of jurisdictions expressed interest in adopting zoning law changes to permit missing middle housing, although most have not yet begun..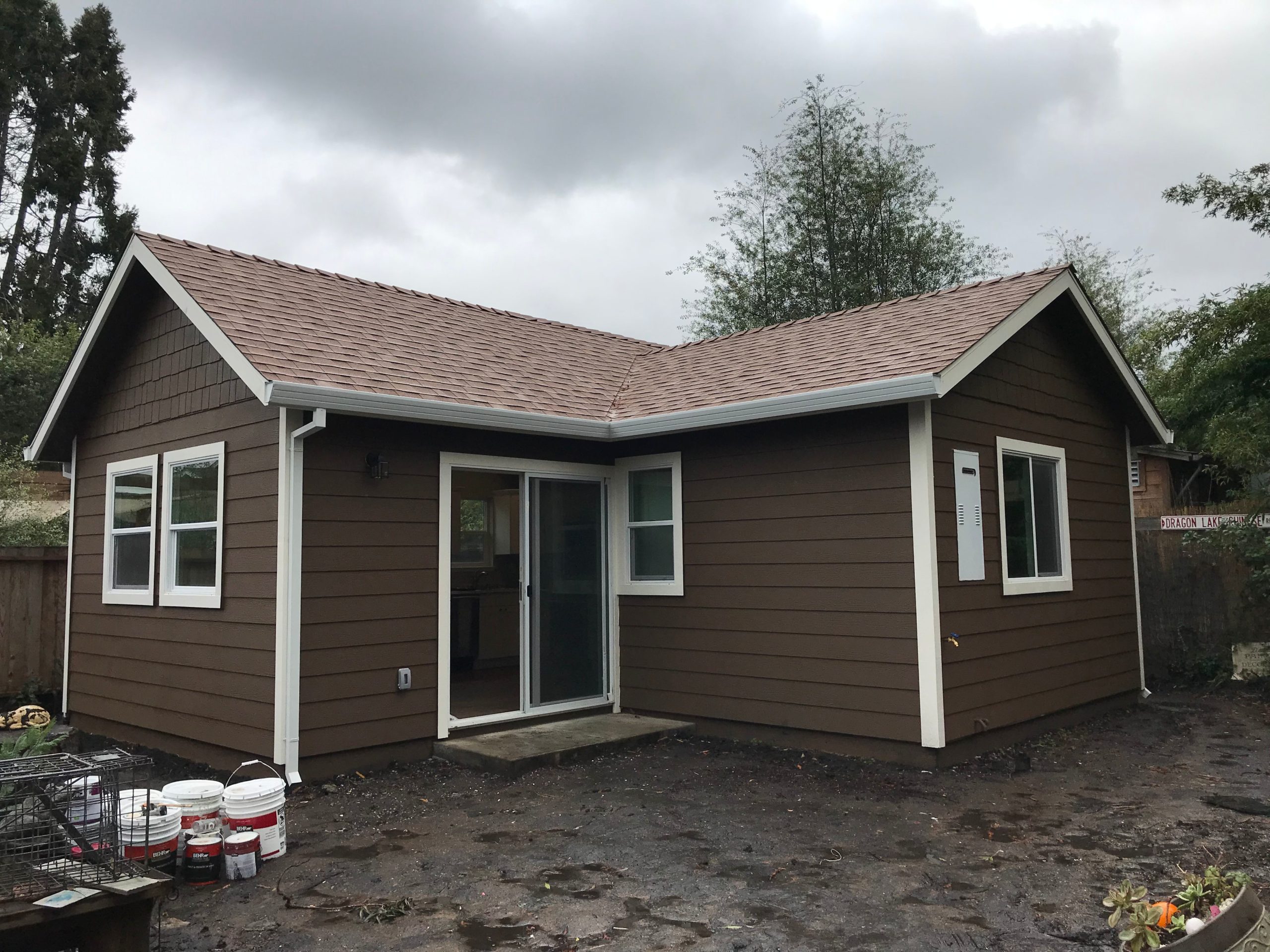 The good news is that there is widespread support across California for the ADU revolution. Still, there is work to do. We recommend the following actions by state and local actors:
Target outreach efforts and financial assistance to low-income homeowners. Local partnerships among cities, non-profits, and other stakeholders have produced replicable models for targeting outreach and assistance to build ADUs for low income homeowners (e.g., My House My Home).
Promote more awareness among homeowners about the opportunity to build ADUs. Some mechanisms that have proven effective in educating homeowners and increasing knowledge of local zoning and permitting processes are websites (e.g., secondunitcentersmc.org), resident-led workshops (e.g., the Berkeley ADU Task Force), and one-stop shops (as in San Mateo County). Many jurisdictions report this is important work, but that it requires increased funding from the State to implement.
Provide Technical Assistance
Encourage ADU production via pre-approved ADU prototypes.

Provide training and resources to local planners on how to write and implement local ADU ordinances, and how to interpret the state-level legislation.

 Although HCD sponsors workshops and maintains an informative website, local staff are overwhelmed. Support might take the form of skill-building training sessions, local knowledge-sharing events, or one-on-one consulting time. HCD's Technical Assistance Memo on interpreting ADU legislation should, ideally, be published prior to the legislation becoming the law of the land.
Encourage ADU production via pre-approved ADU prototypes.

Some jurisdictions (such as Encinitas, Seaside, and San Diego City and County) seek to simplify the ADU permitting process for homeowners by providing pre-approved ADU plans. These prototypes reduce uncertainty on behalf of the homeowners and ensure that proposed ADUs will meet the jurisdiction's standards. However, jurisdictions may require technical assistance to adopt these programs.
Explore Areas for Future State Legislation
Co-produce future state legislation with communities from across California's diverse regions,

to ensure that language is flexible enough to accommodate different environments.
Work with banks and credit unions to provide more appropriate loan products,

particularly for homeowners without high home equity. CalHFA should take the lead in devising and promoting new loan sources.
Move forward with legislation to encourage missing middle housing development.

As the state devises new regulations to spur the missing middle, it will need to provide resources and educate communities on how to implement the new ordinances.