The Center for Community Innovation (CCI) at UC Berkeley nurtures effective solutions that expand economic opportunity, diversify housing options, and strengthen connection to place.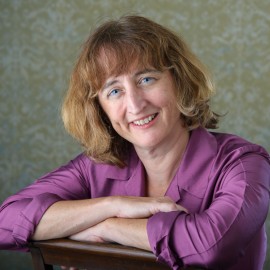 Karen Chapple
Faculty Director and Professor of City & Regional Planning, UC Berkeley
Karen Chapple, Ph.D., is a Professor of City and Regional Planning at the University of California, Berkeley. Chapple holds the Carmel P. Friesen Chair in Urban Studies and studies the governance, planning, and development of regions in the U.S. and Latin America, with a focus on economic development and housing. Her recent books include Planning Sustainable Cities and Regions: Towards More Equitable Development (Routledge, 2015); Transit-Oriented Displacement or Community Dividends? Understanding the Effects of Smarter Growth on Communities (with Anastasia Loukaitou-Sideris, MIT Press, 2019); and Fragile Governance and Local Economic Development: Theory and Evidence from Peripheral Regions in Latin America (with Sergio Montero, Routledge, 2018). She has published recently on a broad array of subjects, including the fiscalization of land use (in Landscape and Urban Planning), urban displacement (in the Journal of Planning Literature and Cityscape), community investment (in the Journal of Urban Affairs), job creation on industrial land (in Economic Development Quarterly), regional governance in rural Peru (in the Journal of Rural Studies), and accessory dwelling units as a smart growth policy (in the Journal of Urbanism). In 2015, Chapple's work on climate change and tax policy won the UC-wide competition for the Bacon Public Lectureship, which promotes evidence-based public policy and creative thinking for the public good. Chapple also received the 2017 UC-Berkeley Chancellor's Award for Research in the Public Interest. She received a Fulbright Global Scholar Award for 2017-2018 to explore expanding the Urban Displacement Project to cities in Europe and Latin America, and was a Visiting Scholar at NYU's Center for Urban Science and Progress, University College London's Centre for Advanced Spatial Analytics, Polytechnic University of Madrid, the University of Sydney, the University of Buenos Aires, and the Universidad de los Andes. 
As a faculty affiliate of the Institute of Governmental Studies and the Institute for Research on Labor & Employment, Chapple is currently engaged in three research projects (totaling $1.3 million), specifically on residential and commercial/industrial displacement in California. Among other projects, she has led research on gentrification and displacement near transit-oriented development (for the Association of Bay Area Governments), more effective planning for affordable housing and economic development near transit (for the Great Communities Collaborative, the relationship between the arts, commercial and residential revitalization in low-income neighborhoods, and the role of the green economy and industrial land in the California economy. 
Chapple holds a B.A. in Urban Studies from Columbia University, an M.S.C.R.P from the Pratt Institute, and a Ph.D. from UC Berkeley. She has served on the faculties of the University of Minnesota and the University of Pennsylvania, in addition to UC Berkeley. From 2006-2009, she held the Theodore Bo and Doris Shoong Lee Chair in Environmental Design. She is a founding member of the MacArthur Foundation's Research Network on Building Resilient Regions. Prior to academia, Chapple spent ten years as a practicing planner in economic development, land use, and transportation in New York and San Francisco.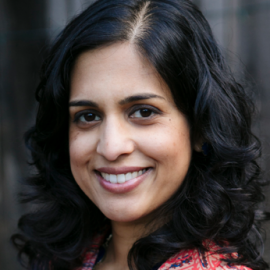 Renee Roy Elias, Ph.D.
Renee Roy Elias, Ph.D. is the Executive Director of the Center for Community Innovation (CCI), UDP's umbrella research center, where she guides the strategic direction and management of the center and oversees the design and implementation of its core research agenda. She is also currently a Lecturer at UC Berkeley's Department of City and Regional Planning and a strategy consultant for community development leaders in the Bay Area. Previously, she served as the Director of Research and Advisory Services at the Build Healthy Places Network where she led major research initiatives on social determinants of health metrics and client projects to support partnerships between the community development, finance, and health sectors. Renee also worked extensively with community-based organizations to improve access to healthy foods in low-income communities and communities of color. This includes her work as an urban designer and planner at the Remaking Cities Institute and the STUDIO for Creative Inquiry (both at Carnegie Mellon University) where she developed urban agriculture design strategies for a reclaimed brownfield site and initiated an award-winning grocery store project in Pittsburgh's Hill District, respectively. Renee formerly served as an adjunct faculty member at Carnegie Mellon University where she taught both undergraduate and graduate-level courses on urban food systems. 
She has published academic articles and reports on social determinants of health indicators, the healthy communities movement, and the impacts of housing revitalization on neighborhood change. Renee holds a PhD in City and Regional Planning from UC Berkeley; a Master of Science in Nature, Society, and Environmental Policy from the University of Oxford, England; and a Master of Urban Design and Bachelor of Architecture both from Carnegie Mellon University.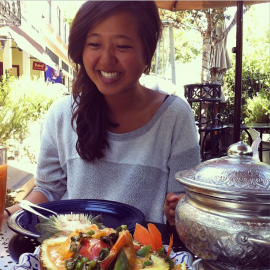 Audrey Lieberworth
Graduate Student Researcher
Audrey is a third year in the dual Master of City Planning and Master of Public Health program. Audrey's academic and professional interests are focused on community-based economic development. Prior to coming to UC Berkeley, Audrey worked with Mandela MarketPlace, an Oakland-based non-profit, to catalyze a community-led food policy council in unincorporated Alameda County, and supported the healthy cornerstore and community entrepreneurship programs. She holds a BA in Environmental Analysis from Scripps College.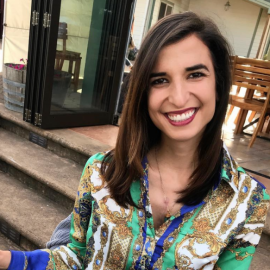 Dori Ganetsos
Graduate Student Researcher
Dori is a Master of City Planning candidate in the Department of City and Regional Planning. Dori is passionate about housing policy, streamlining governmental functions, promoting socioeconomic and racial equity, and applying technology to solve pressing planning issues. Before Berkeley, Dori was Planner II for the San Francisco Planning Department. She was the departmental point person for ADUs in single-family homes and worked on housing projects ranging from dwelling unit legalizations to implementing large scale development agreements. Dori has 3.5 years of experience working in, and interning for, Planning Departments across Northern California. She holds a Bachelor of Science degree in Urban and Regional Studies with Business minor from Cornell University.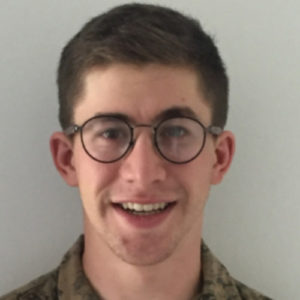 Ethan Ebinger

Graduate Student Researcher
Ethan is a first year in the Master of City Planning program. He is interested in how geospatial data and travel demand models can be used to improve create accessible and sustainable transportation. Prior to coming to UC Berkeley, Ethan worked at the Boston Region Metropolitan Planning Organization where he conducted spatial analysis, produced cartography, and assisted in the development of a four-step travel demand model to support transportation planning and environmental justice in the Boston region. Ethan holds a BS in Geological Sciences from Brown University.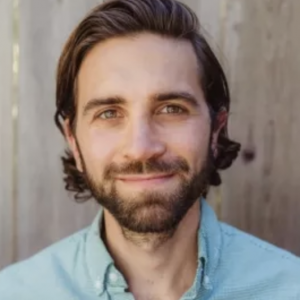 Eric Valchuis

Graduate Student Researcher
Eric is a Master of City Planning candidate in the Department of City and Regional Planning. Eric is focusing on solutions to the Bay Area housing crisis with a particular focus on bringing density to single family communities through construction of accessory dwelling units (ADUs). Prior to coming to graduate school, Eric worked in management consulting and in real estate investment at Accenture and Bristol Group, respectively.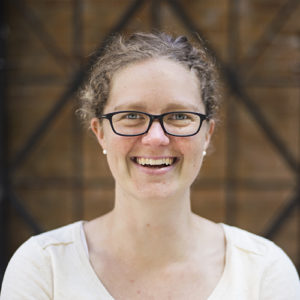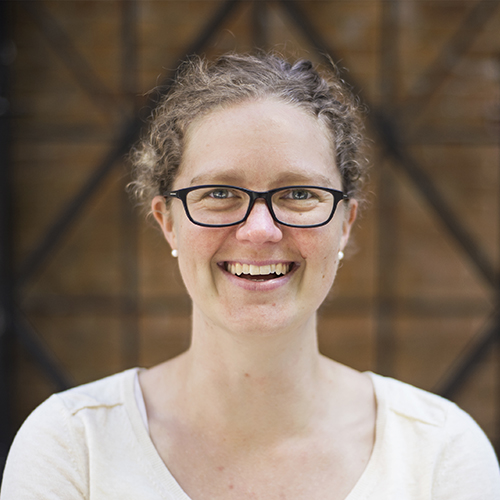 Josie Morgan

Graduate Student Researcher
Josie is a Master of City Planning student at UC Berkeley. Specializing in Urban Design, she is interested in how land use, development, planning, and design are interrelated, particularly on issues pertaining to sustainability and quality of life impacts. An Oakland native, she is also passionate about planning's role in creating a more economically inclusive Bay Area. Prior to graduate school, she worked for a local architecture firm, as well as a recreation planning firm specializing in community and recreation feasibility studies and master planning, where she became interested in the field of planning. Josie carries a B.A. in Architecture, which she also received from UC Berkeley.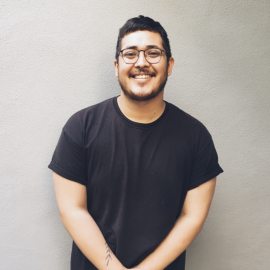 Alejo Alvarado

Graduate Student Researcher
Alejo is a Master of City Planning student at UC Berkeley. Born and raised in the Bay Area, he is passionate about the intersections of housing, transportation, environment, and social equity. Alejo has worked with organizations like Causa Justa and the Alameda Housing Authority where he organized for tenants' rights and assisted in the development of affordable housing. During his graduate studies he hopes to explore how quantitative methods and GIS can be used to measure transportation equity and climate resilience. Alejo also holds a Bachelors degree in Ethnic Studies from UC Berkeley.